Bathroom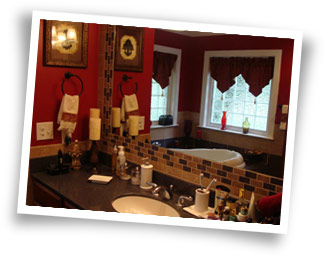 As a Building, Plumbing, Electrical and Mechanical Contractor that also accomplishes with our own employees the:
Framing
Trim Work
Cabinetry
Plastering
Ceramic Tile
Painting
Furnishing of all the necessary fixtures and materials
With years of experience, we will know how to design things to make the most attractive, convenient and inexpensive.
Our appointment with you will be made with the an experience State Registered Trade holder of all the above necessary trades as needed to properly perform your Project.
There are not many single Contractors that are able to obtain all the necessary Bath Permits.
Take a look at some of our bathroom renovation projects in our gallery.