Kitchen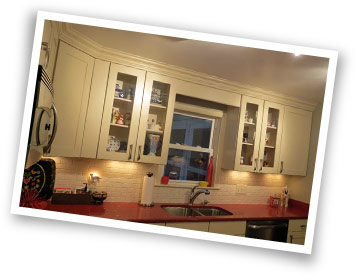 As you know, Kitchens come in all shapes and sizes. The cabinets come in many different sizes, styles, wood grains, colors, shades and types of units, made each for a different purpose. We specialize in designing the type of kitchen that will fit your budget, completely in a convenient and pleasant design.
As we have noted before, we will furnish and install, using our own employees, the cabinets, counters, plumbing, electrical, flooring, ceramic back splash, sinks and anything else you can think of.
Take a look at some of our kitchen renovation projects in our gallery.